Affirmations are declarations of your belief that something is true.
This isn't just about words - your words are reflections of what you believe in your heart and mind. Are you misusing the creative power in you by focusing on, believing in, and talking about the negative, or what you fear? One of the easiest ways to begin to change the course of your life is by being more mindful of the words you choose. Words have power - they are energy and they help to form your thoughts and feelings, which will determine what you do - which of course, determines your life. THIS is true definition of karma.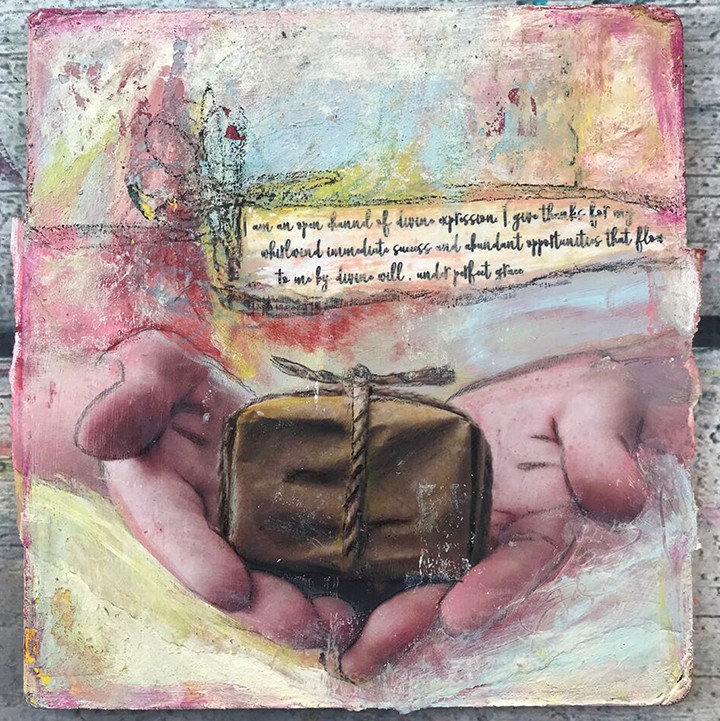 Over one hundred years ago, Florence Scovel Shinn wrote a book called "Your Word is Your Wand." Spiritual texts, philosophers and wise people have spoken about the power of words, and have advised is to watch what we say. One of the ways of the Buddha's eight fold path to freedom is "right speech". The Bible warns us that "as a man thinketh, so is he." Your thoughts are a tangible way to begin the process of inner engineering your belief system.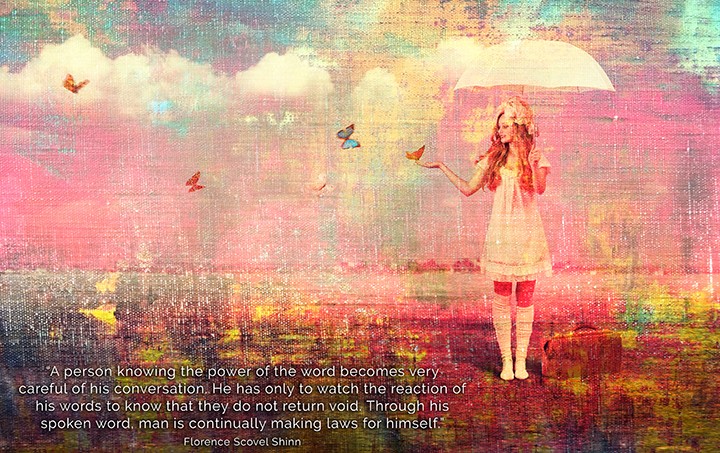 I will be your creative guide into the process of declaring, writing, and creating art around your affirmations for life!
---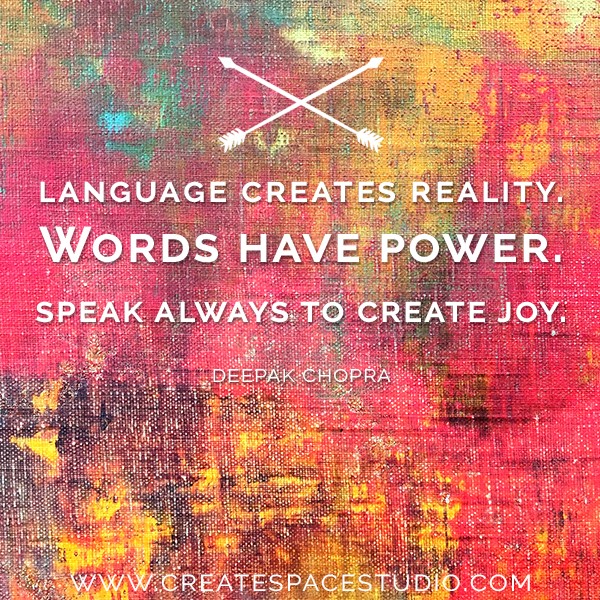 In this class you will learn:
How to identify the thoughts and words that are holding you back
How to reframe the negative into it's opposite: the positive - you can change your negativity bias
How to effectively write powerful affirmations that are meaningful and empowering to YOU
Tools and techniques for turning any book into your own personal art journal and work of heART
How to use tapping (EFT) to release your negative patterns and help integrate your NEW beliefs quickly
Art techniques as I walk you through in real time creating the book. I share my tips and techniques with you, as well as my process when I am creating, because these are techniques and skills that you can learn and carry forward into any artistic project.
You will receive:
an intro to the process
a meditation to listen to
worksheets to help you dive deep within to the pearl of wisdom in you
step-by-step instructions for effective affirmation writing
how to effectively tap away old beliefs and help program new beliefs faster
a real time creative art video so you can create your own book alongside me that will become an invaluable treasure to your own growth and transformation.
---
Why make art?
Because art heals the heart! It's a meditation on joy, on creative expression (which is essentially what you ARE) and it has the power to transform your mind in a way nothing else can! From a scientific point of view, making art engages your brain in a WHOLE brain activity! It's not just "right brained" - it strengthens neural connections across hemispheres! This means that your practice with art carries over into your daily life in your ability to think clearer, faster, and more creatively. It's brain exercise. And because - fun!
Supply List:

A children's board book - I buy mine at Goodwill. Size doesn't matter.
scissors
old magazines
collage papers
glue (I use Mod Podge)
an old credit card or hotel room key
sand paper (medium grit)
OPTIONAL: white or clear gesso (I buy mine when I have a Michael's coupon)
acrylic paint and brushes ( doesn't have to be pricey!)
OPTIONAL but recommended: charcoal or stabilo pencil (I really do use mine on everything)
OPTIONAL: spray fixatif (I use Krylon) - if you use pencils or any kind of water soluble materials you want this to preserve your work.
A printer for printing out your affirmations, OR you can write them with markers - it's up to you. I love Posca markers and always recommend investing in a white or black one.
Another totally optional thing are water soluble crayons or pastels - I love mark making with them and always use them for the end details of my work. They're super fun! They do sell a kids grade version at Michaels, but the colors aren't as vivid.
---
This is a powerful process that WILL change your mind about YOU! Your word is your wand! You CAN achieve and have anything you want in this life! You're worth it, you can do anything you desire, and I declare you will!